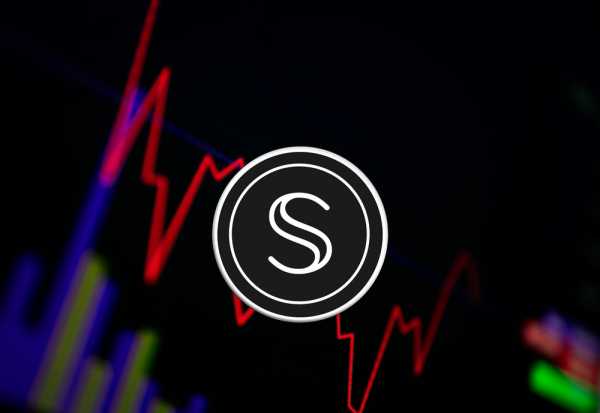 Secret (SCRT) enters the top 100 cryptos by market capitalization
Why the need for confidentiality?
In recent weeks, there has been a marked increase in regulatory chatter. The Bank of England recently raised concerns about cryptos and their risks to financial stability. The UK central bank also spoke of the need for a global regulatory framework. The global crypto exchange Binance has also been criticized. Last month Binance withdrew its candidacy in Singapore and was also criticized in Ontario, Canada. Then there is China's continued crackdown and recent news about the Indian government and its investigations into tax evasion among crypto exchanges. Binance-owned WazirX was among a number of exchanges sought by Indian tax authorities in the New Year.
With the return of regulatory oversight back on the agenda, user privacy has also become a key issue again. However, this need for confidentiality is not just a result of increased interest on the part of regulators. Privacy would also protect users from becoming targets and that is before considering any smart contract disclosures. Smart contracts are publicly available and disclose a significant amount of information. These can include the subject of the contract, the users involved, and the inputs and outputs. For example, the details of Ethereum's (ETH) smart contract are publicly available. Ultimately, providing increased security, through the privacy of smart contracts, would protect users.
As the world continues to embrace DeFi, Web3, the Metaverse, and more, privacy concerns will likely become an even bigger area of ​​focus. One need only consider the Facebook data leak and the ensuing fury to see the need for more privacy in smart contracts next.
Secret Price Action (SCRT)
Saturday 1st In January 2022, SCRT rose 20.74% to end the day at $ 6.1437. According to CoinMarketCap, Secret (SCRT) is now ranked 100th by market capitalization. At the time of writing this article, Secret's market capitalization (SCRT) is $ 900.37 million. However, Saturday's close was well below the late October ATH $ 10.9994.
Despite the pullback from last October's highs, SCRT ended 2021 up 733%. The New Year's rally was not focused on the market, when you consider the price action in the larger crypto market. ETH rose 2.45% more modestly on the day.
Increased regulatory chatter and a greater focus on smart contract privacy would likely increase investor interest in Secret (SCRT). With Secret (SCRT) in the top 100 by market cap, it is now on the radar of the crypto market. The most bullish price prediction is that Secret (SCRT) will return to levels of $ 10.30 by the end of the year.
As for resistance levels, a break from December's $ 6.44 high could allow SCRT to return to the $ 10.00 levels. Such a move would make the forecast of $ 10.30 by year-end particularly cautious.